We all know the people who buy gifts for dogs, right? Their houses are full of toys and beds, their car is littered with poo bags, and their closets are packed with sweaters.
But they don't care they love their dogs so much that they want to spoil them with treats and toys. Well, guess what? If you are one of these people, this list of Christmas gifts for dog lovers is definitely for you.
Christmas Gifts For Dog Lovers And Their Dogs Detailed Reviews
Below is the list of best Christmas gifts for dog lovers and their dogs which helps you to select the best gifts for dog owners.
Jesus Is My Saviour Dogs, And Bikes Are My Therapy Classic Tee
These Christmas gifts for dog lovers will find their way into their hearts. The Jesus Is My Saviour Dogs, And Bikes Are My Therapy Classic Tee is an excellent choice because it comes in multiple sizes and colors and is made of high-quality material.
It's also made right here in the USA! The shirt is available in men's and women's sizes, so you can find something that will fit your dog lover perfectly.
The shirt's design features an English Bulldog wearing a Santa hat while riding a motorcycle with a Christmas tree strapped on the back rack of his bike. What better way to show off your love of all things canine than with this fun graphic tee?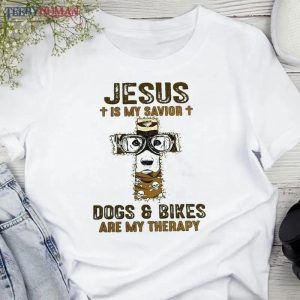 Price: $21.95
There Was a Girl Who Loved Dogs and Wine Classic T-shirt
If you know someone who loves dogs and wine, then this t-shirt is the perfect gift. The shirt is available in many sizes and colors, including women's sizes.
It's made of 100% cotton (which makes it very comfortable to wear) in the USA. This shirt is available from many online retailers.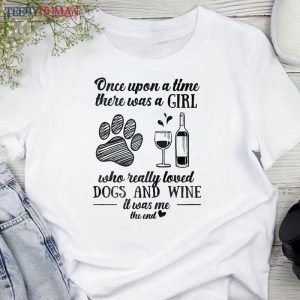 Price: $21.95
As Long as I Breathe You Will Be Remembered Dog Memories Dog Canvas, Wall Art Decor Gifts for Dog Lovers
It is one of the perfect Christmas gifts for dog lovers you can concern about on your list, and it's something that you two can enjoy together. The canvas is printed on high-quality canvas with a matte finish.
The canvas is wrapped around a 1.5-inch wooden frame with a sawtooth hook on the back, so you can easily hang it up in your home without hassle.
It comes packaged in a dust bag, so when you wrap it up and put it under your tree (or under the tree in your pup's case), no one will even know what they're getting until Christmas morning!
The artwork depicts different breeds of dogs to show off how special each one is to its owner(s). The text reads: "As long as I breathe, you will be remembered," which shows how much these animals mean to their owners, who have loved them every step of their lives.
It would also make an excellent gift for someone who has recently lost a beloved pet; it's sure to bring comfort during this difficult time!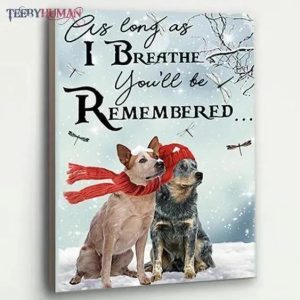 Price: $24.95
Paw Dog Let's Be Honest I Was Crazy Before the Dogs Classic T-shirt, Best Gifts for Dog Lovers
"Paw Dog Let's Be Honest I Was Crazy Before the Dogs Classic T-shirt, Best Gifts for Dog Lovers" is one of the great Christmas gifts for dog lovers, but it's also a wonderful gift for any dog owner and even those who love dogs.
This shirt can be worn by anyone who shares your devotion to your favorite four-legged friend or family member!
Who doesn't need another t-shirt? This one is perfect for those who want to artistically show their love of pets! The design features different breeds of dogs with words written over them that describe what they might say if they could talk.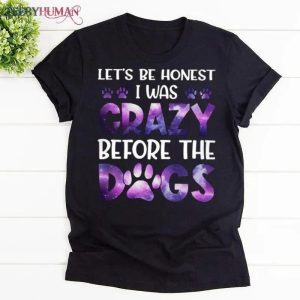 Price: $21.95
Christmas Dog Collar
If you are shopping for a dog lover, you may be interested in Christmas gifts for dog lovers and their dogs. One of the most popular items for this group is collars.
Dog owners can choose from many different types of Christmas dog collars that will allow them to make their pets unique and show off their personalities.
Collars can come in leather, nylon or cotton, and polyester. Some even feature monograms and pictures to make them more special than just an ordinary collar.
This type of gift is perfect if the person does not already own one since it makes their pup stand out from others who may have similar colors or designs.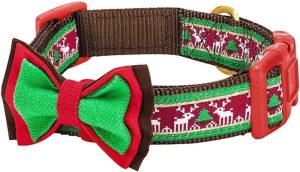 Price: $13.99 (Source: Amazon)
Wufers Christmas Cookie Box
Wufers are ideal for dogs of all sizes, and they're made from natural ingredients. If you want to give your dog a treat that is both tasty and nutritious, check out this Christmas gift box of 12 Wufers.
These delicious cookies are made in small batches in the USA by hand, with no artificial colors or flavors added. They come in fun shapes like Santa's hat or snowmen, so they're perfect for Christmas!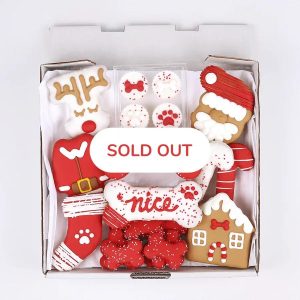 Price: $44.95 (Source: Wufers)
Christmas Dog Leash
When it comes to Christmas gifts for dog lovers, you can't go wrong with a leash. Leashes are essential for safety and for ensuring your pup stays on its best behavior. There are so many options out there—and some of them are even decorative!
Some leashes have unique designs or pictures, while others come in fun colors or patterns that will make your dog stand out from the crowd when they're out for walks.
Leashes can also be functional; many models have a retractable design that allows you to adjust the length based on where you're walking (if you're going down an alleyway next to tall buildings, for example).
Whether it's walking dogs off-leash or teaching them how not to pull when being walked (or both), leashes provide an easy way of keeping our pets safe without putting much effort into escape attempts by either party involved!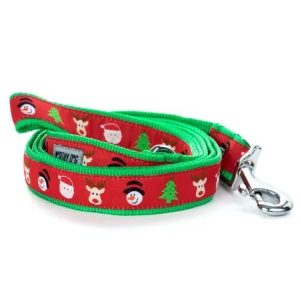 Price: $21.50 (Source: Target)
Pet Zone IQ Treat Ball
The Pet Zone IQ Treat Ball is one of the best Christmas gifts for dog lovers and furry friends. The toy is made from a durable plastic and comes with two compartments to hold treats or kibble.
When your pet presses down on the ball, it dispenses the food inside into its mouth.
The Pet Zone IQ Treat Ball can be used for training and helps prevent boredom in dogs that spend many hours alone each day. In addition, this interactive toy also helps improve coordination, balance, and mental stimulation in dogs of all sizes.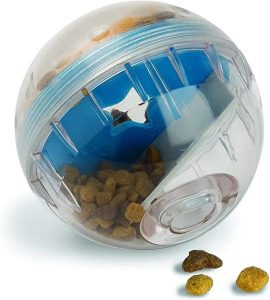 Price: $13.39 (Source: Amazon)
---
More to discover:
---
A Relaxing Bed for The Dog
A bed for the dog is one of the great Christmas gifts for dog lovers in your life. It's also perfect for people who want to spoil their pets on Christmas morning but don't want to spend much money on it.
The bed comes with an orthopedic memory foam insert that supports the spine and joints of your dog, reducing any aches or pains they may experience from laying down all day.
The cover is removable for easy washing and drying, which makes this gift even more attractive because you can use it indoors or outdoors!
You don't have to worry about too much space either: the bed folds up so it can fit anywhere in your home or car when not in use!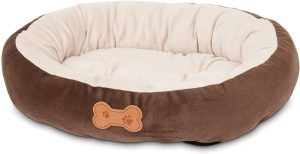 Price: $17.99 (Source: Amazon)
Nail Clippers and Trimmers
You're looking for the perfect gift for your dog lover. You want something they can enjoy with their pup, but what? This guide will help you find the right Christmas gifts for dog lovers and their dogs.
Dog nail clippers and trimmers are essential for grooming your dog's nails. They come in different sizes and shapes, so choosing a pair that fits well in your hand and feels comfortable to use is essential.
Some are better suited than others depending on how large or small the dog nails are: curved blades may be easier to use on shorter nails, while straight ones work better with longer ones.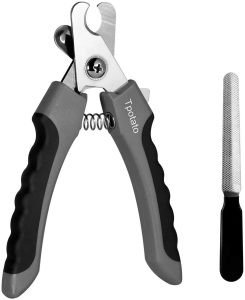 Price: $8.98 (Source: Amazon)
Brush and Comb Set
Here's a classic combination of comb and brush that's perfect for any dog lover. It comes with two meetings, one designed specifically for long hair and one designed to work on short hair.
You can also get this set in black or white so that it will match just about any decor in your home. This set is an ideal stocking stuffer or Secret Santa gift for someone with everything!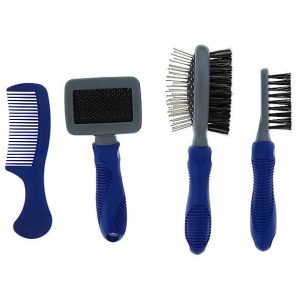 Price: $17.99 (Source: Amazon)
Themed Christmas Gift Baskets for Dogs
We have the perfect option if you're shopping for a dog lover or looking to get your furry friend a Christmas gift.
You can order a themed Christmas gift basket for dogs that will have them both feeling like they are getting something special. The best part? These baskets are stuffed full of treats and toys plus extra goodies like wine or cookies.
Whether they want to share their gifts with their pup or keep them all to themselves (we don't judge), these festive baskets are sure to be loved by both humans and hounds alike!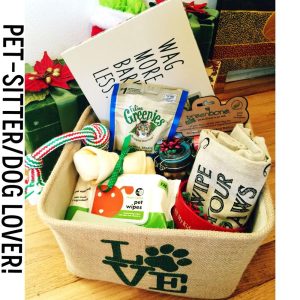 Price: $28.00 (Source: tkvco)
Conclusion
There are so many great Christmas gifts for dog lovers available that we hope we have given you some ideas to get started. Whether you are looking for a gift for yourself or one of your friends, there is something here for everyone. The best thing about these gifts is that they don't have to be just for Christmas because dogs and their humans will love them all year round!